About ManCo Property Services
If It's a Property Managed by ManCo, Life Just Got Better!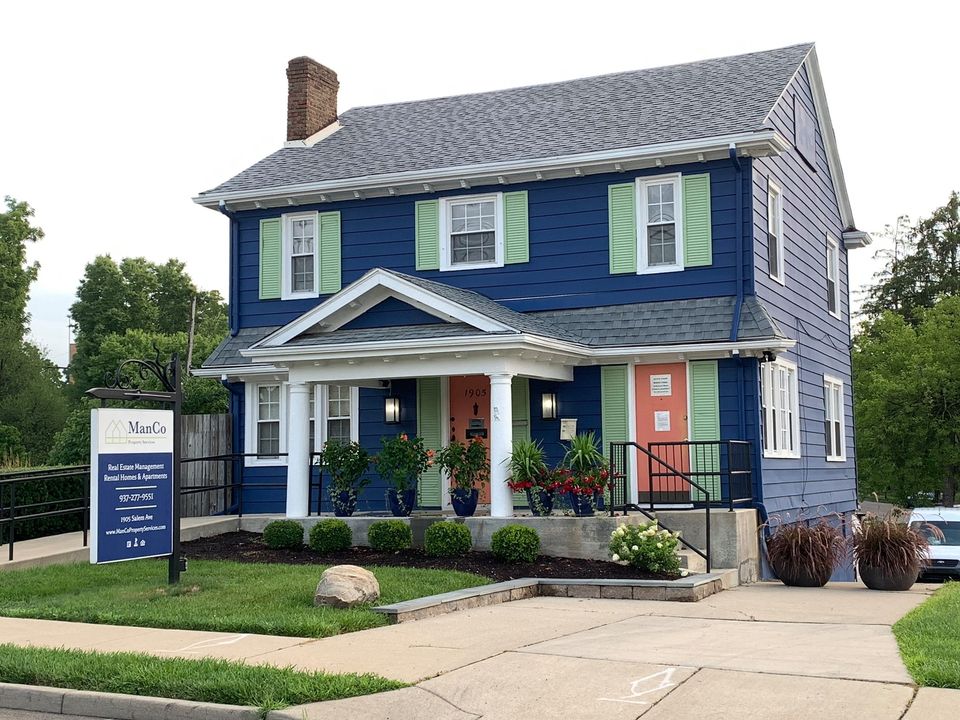 Thirty-plus years of experience with the management of rental property has validated that the most valuable impact on developing wealth with a rental property is the quality of tenants. We go to great lengths to pre-qualify renters and after move-in, communicate with them frequently.
This creates good relationships with tenants who are more likely to stay long term and care for the property as their own.
Our Mission is:
To strengthen and improve the quality of life for our clients, residents, customers, employees, vendors, suppliers, and community. With a passionate commitment to honesty, integrity, trustworthiness, professionalism and the Golden Rule – know that we always want to do the right thing.
If we ever fall short of this commitment, please let us know.
Our Vision is:
Our vision is to develop long-term relationships and alliances, to build wealth and financial security for our clients, employees, and vendors, and to provide safe and healthy environments for our residents, neighborhoods, and communities.
Jule B. Rastikis
A former teacher for Dayton Public Schools, Jule Rastikis is ManCo's founder. During his teaching career, he became an active real estate investor in Northwest Dayton. His portfolio escalated to more than 100 units, which led him to establish ManCo Real Estate Management in 1985. Jule earned his real estate broker's license, and focused on offering management services to investors. Under Jule's leadership, ManCo Property Services has emerged as a significant player in the Dayton area real estate management market, offering investors the necessary tools for long term wealth development and growth.
Dave Coggins
Prior to joining the ManCo team, David Coggins spent 30 years with a Dayton-based software company developing job cost accounting and estimating software for the construction industry.  During this time David completed projects for contractors nationwide representing skilled trades of all types. Since joining ManCo in 2015 David has been a project manager for a major building renovation project and then he moved into the position of Property Services Manager. In this position he oversees all of the maintenance and renovation of managed properties, including the supervision of property services staff as well as vendors and contractors.
Tom Rastikis
As a manager for a family-owned retail establishment for 28 years, Tom Rastikis helped grow the company into a successful operation of 20 employees. A Systems and Accounts Manager for ManCo, Tom is devoted to improving operations and spearheading account management.
Susie Lowe
Susie joined ManCo as Executive Property Manager in 2018 while completing a Masters in Accountancy at Wright State University. With a strong background in accounting, finance, auditing, and management, she looks for every opportunity to improve workplace productivity and efficiency. Previously, she held the positions of Controller for a retail company branch and Owner of a construction company. 
Her favorite things include spending time at the lake with her partner, her dog, and extended family.
Dan McNulty
After 25 years in the architectural field with a specialization in the healthcare industry, Daniel McNulty joined the ManCo team as Assistant Property Services Manager. His architectural industry expertise has proven valuable in property management, especially when projects need extensive renovations. Dan applies his knowledge of design and structure to conduct Pre-Purchase Analysis of properties. In addition, he produces Owner Turnover Inspection reports to identify safety liabilities, structural deficiencies, and code compliance problems.
Cyndee Henry
A longtime member of the ManCo team, Cyndee Henry joined the company in 1992 as Office Receptionist. During her tenure with the company, she has performed numerous administrative roles. Cyndee earned her real estate license in 1997. For several years, Cyndee handled office responsibilities during the business day and showed properties in the evening. Currently she is a Property Manager for ManCo. In this role, she works directly with property owners, residents and vendors.
My favorite color is purple and of course I collect crystals, and unicorns.
Freddie Whitfield
An integral part of the ManCo team since 1991, Freddie Whitfield is a leasing agent and realtor. Freddie holds a real estate license, as well as a custom applicator license for pest control and termite control, and is a bonded locksmith. Freddie's position at ManCo is to handle leasing, unit inspections and evictions for ManCo.
Karen Lewis
Regarded as the "glue that holds everything together" at ManCo Property Services, Karen Lewis cultivated a wide range of office management skills over the course of a 28-year career at a company that eventually closed its doors. There, she performed bookkeeping and paralegal work. Before joining ManCo in 2016, Karen was Administrative Assistant with Greenwood Property Management. Karen handles similar responsibilities for ManCo, including Customer Service and screening prospective renters.
My favorite colors are blue, purple, and teal. I like heart shaped objects, cats and dogs and enjoy going to estate sales in my spare time.
Charles Jeffries
A former brick mason, Charles Jefferies spent 22 years as a long-haul truck driver. During his off-road hours, he was a maintenance handyman for residential properties. Charles joined the ManCo team in 2013 as Maintenance Technician, and as a dispatcher for work orders. Charles is currently Senior Technician, responsible for property turnovers and inspection repairs.
Gerrad Whitt
ManCo's Work Order Manager, Gerrad Whitt, previously worked at numerous Dayton area heating and air conditioning companies as a technician. Upon joining the ManCo team, Gerrad served as a service/maintenance technician prior to his promotion to Work Order Manager. In his current role, Gerrad prepares work orders, assigns responsibilities to maintenance staff members and manages ManCo's Preventative Maintenance Program.
Welcome to Better Property Management
Manco Property Management Services in Dayton, Ohio provides many of the services of a typical property management services, as well as many specialized services geared toward those who have a smaller investment, or just need help managing their own home. In addition to Dayton, Ohio, we've been reaching out to various communities in the Greater Dayton Area including Xenia, Beavercreek, Springboro, Riverside, Harrison Twp, Wright Patterson, Centerville, Miamisburg, Bellbrook, Moraine, Huber Heights, Kettering, and more since 1985.
With more than 40% of the properties we manage being single family homes, we aim to keep a personalized approach to providing the owners and tenants secure with what they need from their property management from tenant screening, property upkeep, and financial record keeping. We even have a program that helps renters become homeowners!
"ManCo Property Services has been a great partner.  Living three states away from our rental property had become an overwhelming experience until we hired ManCo. With the help of our dedicated property manager, Cyndee, we are confident our tenant issues are handled with priority, rents are collected timely, repairs are made swiftly, and general maintenance and inspections are conducted routinely."
---










Looking for a Professional Property Manager in Dayton, Ohio? Fill out the form below and we'll get back to you as soon as possible.
Or call — (937) 277-9551
Better Dayton Property Management is Our Goal
If it's a property managed by ManCo, life just got better.